Decorative & Landscaping Rock in Shallotte, NC

From bulk mulch to decorative rock, Sun & Rainfall Bulk Yard LLC is here to help with all of your landscaping needs. Our selection includes retaining walls, topsoil and decorative stone in Shallotte, Brunswick County, Grissettown, Varnamtown, and Bolivia, NC, among many other fine products.
Here is a closer look at what our stone and mulch suppliers can do for you and your property:
Excellent products: As the supplier to 90 percent of landscapers in the county, Sun & Rainfall Bulk Yard LLC knows what you need for a successful landscaping job or project. From Bahama rock to bulk mulch in Shallotte, NC, we have the products that will make your work easier and more effective.
Large Selection: We carry over 20 types of decorative rock and stone, including flagstone, Bahama rock and slate. We also sell bulk mulch, including chocolate fibrous mulch. Other products we can help you with include bricks, blocks, pavers, statuary, driveway pipe, retaining walls, artificial rock enclosures, mortar sand, mortar mix, fill dirt, topsoil, Col-Met Steel Landscape Edging, Sassafras Matts, garden flags, wind chimes and new garden décor!
Quality brands: As a leading landscape supply and mulch supplier in Shallotte, NC, we are proud to partner with:

Triangle Brick
DekoRRa Products
Belgard
& Techo-Bloc

in bringing you the very best products on the market.
Equipment Rental
Have an upcoming landscape project and don't have any equipment? We've got you covered! Sun & Rainfall Bulk Yard is now offering equipment rental for all of your landscaping needs! Call for pricing.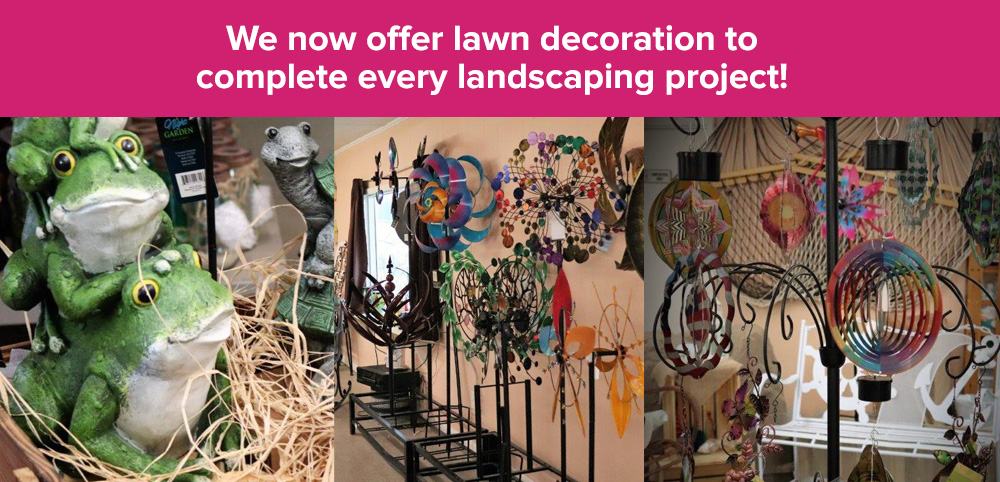 Delivery and more: Are you in need of landscaping stone in Shallotte, NC? When you purchase it from our shop, you have options. We can deliver it for you, or we can help load it into your own vehicle for transportation. We are happy to provide this service for professional landscapers, residential contractors and anybody else who needs it.

The next time you need landscaping rock in Shallotte, NC, we hope you will head on over to Sun & Rainfall Bulk Yard LLC. You can also give our decorative stone and mulch suppliers a call at 910-754-4400, or visit our Contact Us page.