Landscaping Supplies in Shallotte, NC
Sun & Rainfall Bulk Yard LLC is a family owned and operated business that prides itself both in delivering the highest quality landscaping products at a competitive price and in providing unparalleled customer service. We always treat our customers like family.
Your Landscaping Store in Brunswick County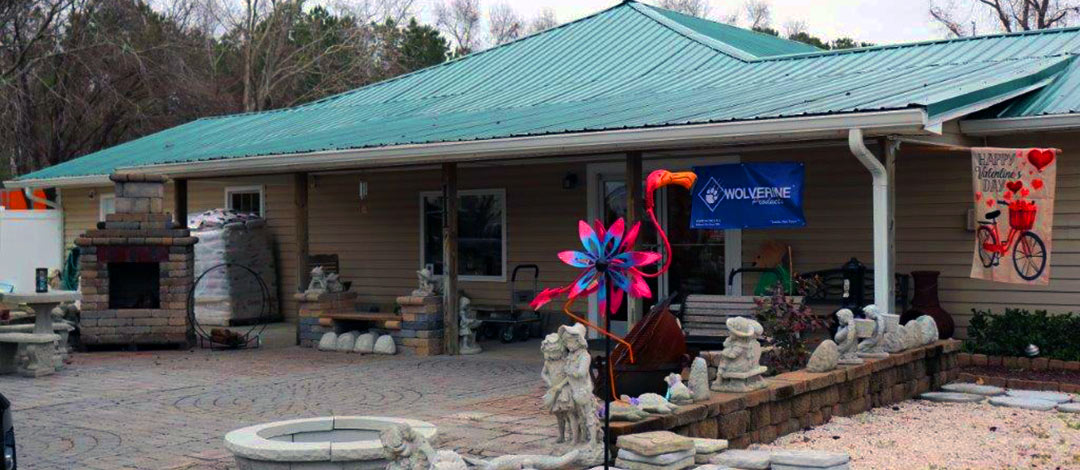 If you are looking for the best of the best in terms of landscaping supply in Shallotte, NC, then you need look no further than Sun & Rainfall Bulk Yard LLC. Since 2004, our customers have relied on us for a wide range of quality and affordable landscaping products in Brunswick, NC, and we have never failed to deliver. Whether you are redoing your backyard or work for a large landscaping company, we promise that we are the ideal landscaping store in Shallotte, NC for you.
Sun & Rainfall Bulk Yard LLC is proud to offer the largest selection of landscaping materials you will find in the area. We carry eight different varieties of mulch, over 20 different types of stone, decorative rock such as flagstone, mortar sand, fill dirt, top soil, bricks, blocks, pavers, retaining walls, statuary driveway pipe and more. We know that you have enough on your plate when it comes to your property, which is why we also offer convenient delivery options to anywhere in Brunswick County and any of the surrounding counties. The next time you need quality landscaping supplies in Brunswick County, NC or surrounding areas we hope you will contact Sun & Rainfall Bulk Yard LLC. Here are a few reasons why you should:
We are a local, family-owned and operated small business in Shallotte, NC.
Our landscaping store includes a wide selection of raw landscaping products.
We have been serving our community and beyond since 2004.
We work with top brands like Triangle Brick, Belgard, Col-Met, Wolverine, Fay Block Materials, and more.
Our landscaping supply rates are always fair.
We can also deliver your needed materials.
We can give estates for your projects.
Rental services available.
Visit Us Today
Please stop by or give Sun & Rainfall Bulk Yard LLC a call soon to learn more about what landscaping supplies we have to offer.
Contact Us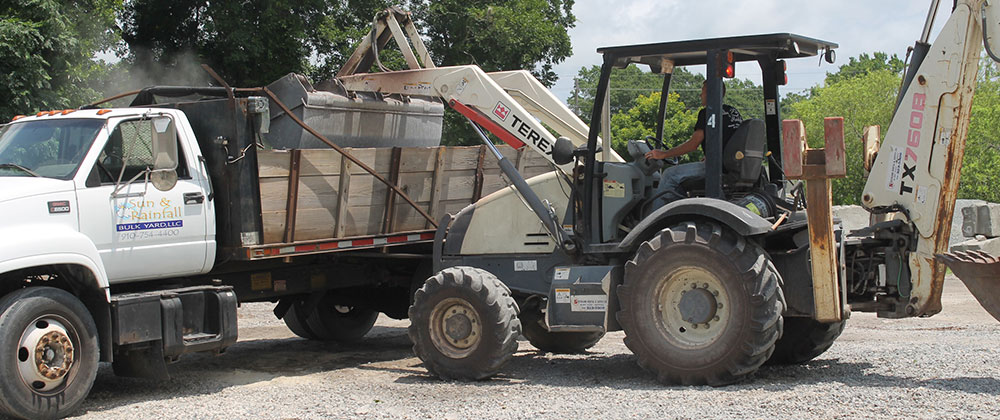 Delivery available to the following areas:
Brunswick County, NC
Shallotte, NC
Ocean Isle Beach, NC
Holden Beach, NC
Oak Island, NC
Sunset Beach, NC
St James, NC
Southport, NC
Caswell Beach, NC
Calabash, NC
Kure Beach, NC
Ash, NC
Carolina Beach, NC
Wilmington, NC
Winnabow, NC
Leland, NC
Northwest, NC
Delco, NC
Pireway, NC
Columbus County, NC
New Hanover County, NC
Pender County, NC
Sun and Rainfall Bulk Yard, LLC has multiple size dump trucks to deliver your landscape supplies. We can accommodate for your needs.